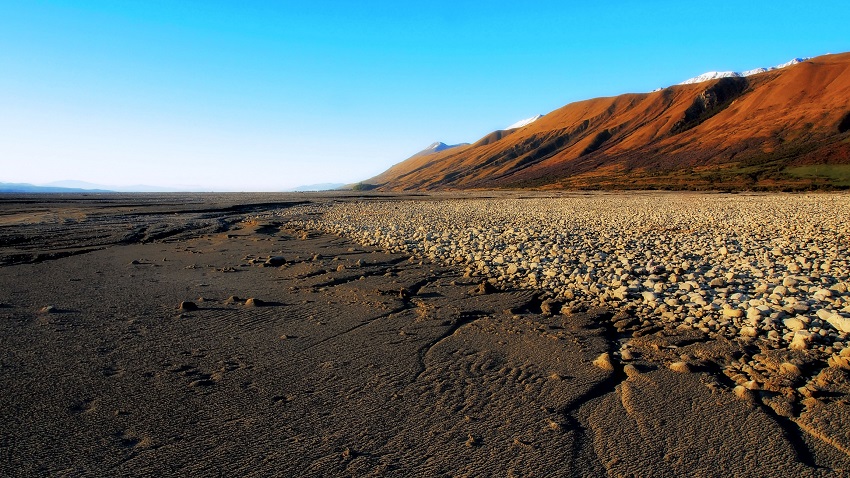 Lush, temperate rainforests, flowing rivers and abundant glaciers are just part of New Zealand's (Aotearoa) charm. But in a strange turn of events, the tip of the North Island (Te Ika-a-Māui) has been in drought for months despite Australia being inundated with rain.
While Aussies may be thanking La Niña for the reprieve from heatwaves, she is also entirely responsible for the depletion of New Zealand water reserves and resulting water crisis. This led to water restrictions that lasted for eight months, ending in December 2020.
Despite extra water once again bolstering reserves for much of the country in recent months, the drought remains in Northland (Te Tai Tokerau), the area north of Auckland – and it's all because of La Niña.
La Niña is a weather event that occurs when strong easterly winds churn the water on the South American coast and drive cold, deep sea water to the surface. The cold air and warm surface water is then pushed towards westwards into the Pacific Ocean, which increases the average ocean temperature in the Pacific region.
In much of Australia, this leads to more evaporation and higher rainfalls, as well as a higher-than-average temperature, but often less extreme variation in highs and lows.
This was a welcome relief from the extreme dryness and bushfires of "Black Summer", but it also meant the whole year was warmer than average, with the warmest spring on record at 2°C above average.
Even though the extra rainfall left 2020 overall at 4% above average in Australia, spring rainfall was 8% below average. In contrast, Northland experienced 20–50% less rainfall than average north of Auckland this spring, despite Wellington experiencing the wettest spring on record.
What this really highlights is how rainfall and temperature conditions during a La Niña year are actually highly individual across regions and seasons, instead of being a blanket "rainy year".
This is exactly the problem that's occurring in New Zealand, as well, because all the climatic events that occur between Australia and New Zealand are entirely dependent on wind direction and their link to air pressures.
Ordinarily, prevailing winds during a La Niña are north-easterlies, which blow directly east–west across the North Island; this year the winds blew from the west and pushed the rains south.
That is because this La Niña the easterlies moved along the equator and pushed the warm wind and rain down to Australia around a high-pressure spot between Australia and New Zealand. Rain looped past New Zealand's east coast and returned from the west.
These westerlies were fuelled from the north west, so they blew over to the South Island (Te Waipounamu) and the lower part of the North Island – but completely missed Northland, plunging the area into a dry spell that has lasted since February 2020.
Sadly, these droughts are likely to be a common occurrence and will be particularly devastating by the end of the 21st century, due to changes in the location of those high-pressure areas.
Ironically, this means that seemingly water-rich New Zealanders may be encouraged to adopt Australian-like water conservation policies as droughts increase in frequency and severity.
La Niña may be bringing the rains, but she is very selective about where she sends it. Thanks, La Niña.
Read science facts, not fiction...
There's never been a more important time to explain the facts, cherish evidence-based knowledge and to showcase the latest scientific, technological and engineering breakthroughs. Cosmos is published by The Royal Institution of Australia, a charity dedicated to connecting people with the world of science. Financial contributions, however big or small, help us provide access to trusted science information at a time when the world needs it most. Please support us by making a donation or purchasing a subscription today.
Make a donation