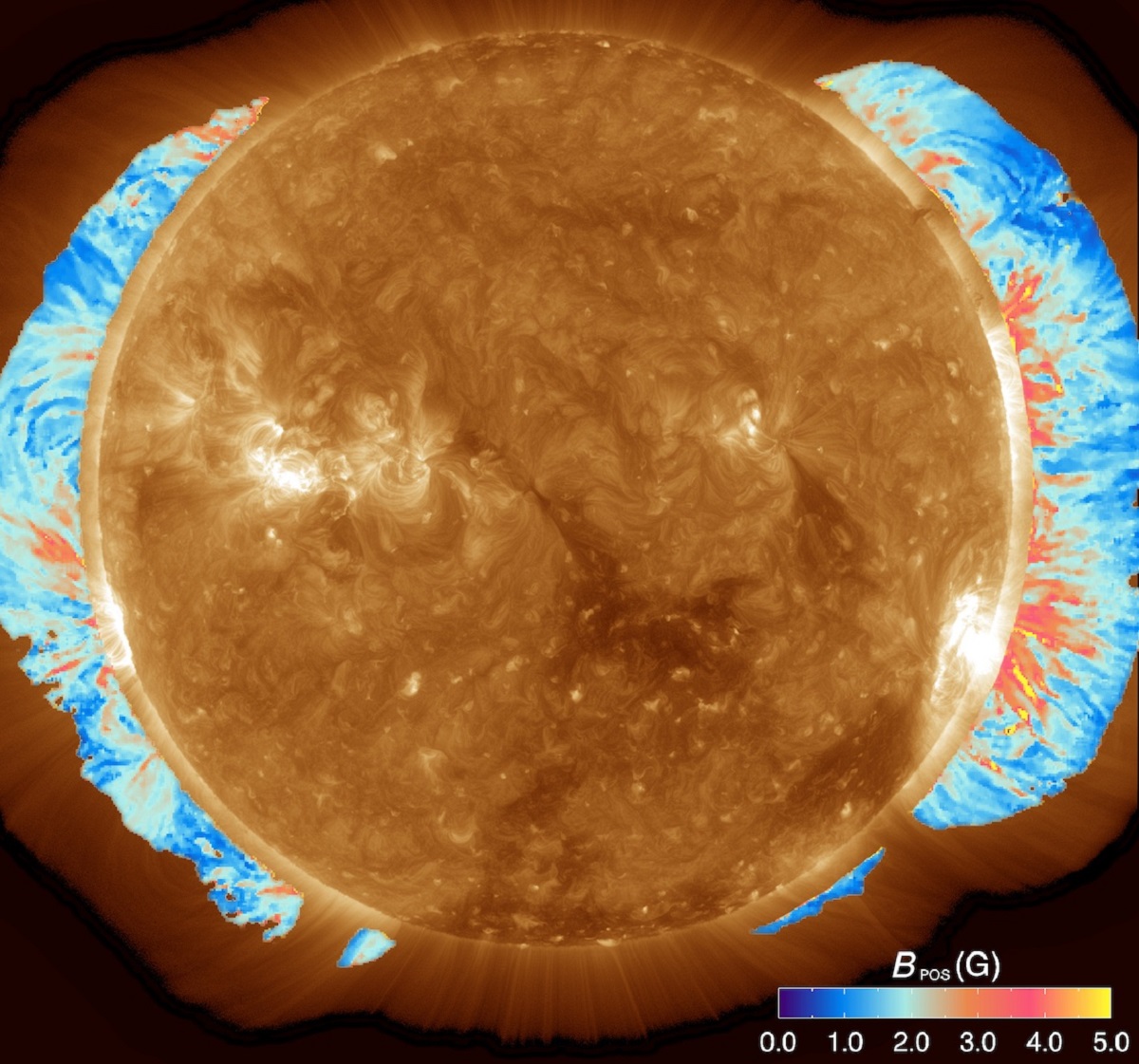 The twisting and ever-shifting magnetic field of the Sun's outer atmosphere can be mapped using near-infrared observations of the solar corona, researchers say.
The international team, led by Zihao Yang from China's Peking University, explains how in a new paper in the journal Science.
The solar corona consists of a hot and highly diffuse plasma halo extending thousands of kilometres above the Sun's surface. Bound by the strong magnetic fields that thread throughout the solar atmosphere, it plays a key role in much of the solar activity that directly impacts on the Solar System.
It's generally accepted that the highly dynamic magnetic fields in this region strongly influence many of the solar atmosphere's complex physical processes, the researchers say, but meaningful observations are limited, and direct measurements challenging to obtain.
They used near-infrared imaging spectroscopy observations from the Coronal Multi-channel Polarimeter (CoMP) at the High Altitude Observatory (HAO) in the US to determine the electron density and magnetohydrodynamic wave speed in the solar corona.
Combining these measurements allowed them to derive maps of the magnetic field across the entire observable corona.
They say the technique cannot be applied to regions affected by solar eruptions or other transient large-scale magnetic disruptions, but could be used to produce routine magnetic field maps similar to those available for the Sun's surface.
Read science facts, not fiction...
There's never been a more important time to explain the facts, cherish evidence-based knowledge and to showcase the latest scientific, technological and engineering breakthroughs. Cosmos is published by The Royal Institution of Australia, a charity dedicated to connecting people with the world of science. Financial contributions, however big or small, help us provide access to trusted science information at a time when the world needs it most. Please support us by making a donation or purchasing a subscription today.