2021 brought us the possibility of jumping onto a rocket and visiting space for merely $250,000 per ticket – border restrictions notwithstanding. So, let's make like Team Rocket and blast off again with 7 rocket stories that would make Jesse and James proud.
Rocket debris draws international criticism
A large, uncontrolled piece of rocket debris hurtled towards Earth over the weekend – more than 20 tonnes travelling at about 27,000 km/h. Understandably, some were a little nervous about the damage bits of China's biggest rocket – the Long March 5B – might cause.
Ultimately most of the debris burned up in the atmosphere, and the rest splashed into the Indian Ocean.
(Australian cricketers "stranded" in the Maldives say they were woken by the sonic boom on Sunday morning. David Warner said it was not the impact of the craft but "the crack in the atmosphere, which sets off a wave of sound".)
But wait – there's more.
Virgin numbers: Branson makes it to space (maybe)
The billionaires' race to space has been won by Virgin Galactic founder Richard Branson, who took a spaceflight aboard the VSS Unity on the 11th July, the first billionaire to reach the peak in their own craft. There is a little question of whether he actually got high enough, or whether he only made it to the edge of space, because of different definitions of where space starts.
Sure, it is a great feat, but I am a numbers gal, so here are the numbers involved in the spaceflight.
The Falcon has landed
A Falcon 9 rocket has successfully put 88 spacecraft, including an Australian nanosatellite, into Low Earth Orbit (LEO), and gracefully landed back on Earth.
Through its SmallSat Rideshare Program, SpaceX lets small satellites hitch a ride into LEO, 450 kilometres above the Earth. In its eighth mission, called Transporter-2, SpaceX's "first orbital class rocket capable of reflight" took a combination of CubeSats, microsats, orbital transfer vehicles and Starlink satellites in its payload.
The problem rocket scientists fear the most …
It ain't rocket science. And that's the problem! Eager researchers with innovative solutions for the burgeoning space industry often find themselves stumped when faced with the "b" word. That's b for business.
It's a delicate subject that needs to be confronted carefully and considerately, says University of South Australia (UniSA) Innovation & Collaboration Centre (ICC) director Jasmine Vreugdenburg.
"They're very technically smart," says Vreugdenburg of the space research community. "They can solve any problem if they can come at it from a technical perspective. But generally, they need guidance on how to turn their ideas into a successful and sustainable business."
It's a matter of perspective. And experience.
Unpopular space launch fees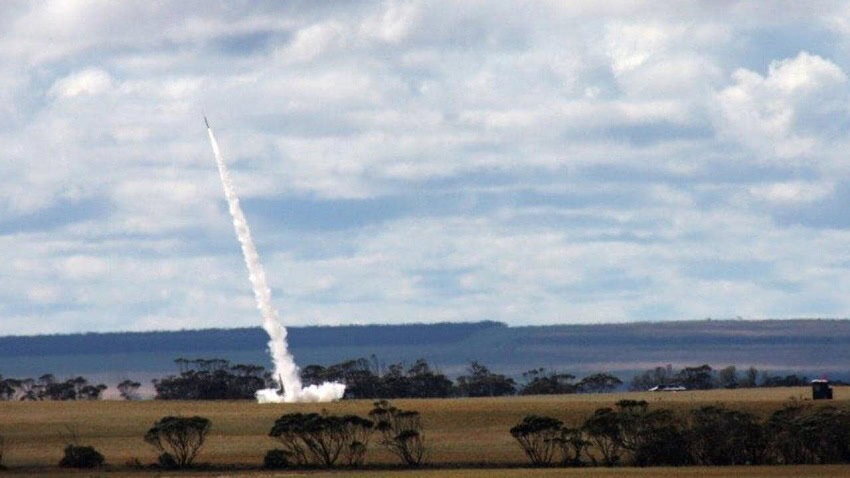 Rocket launch companies are firing up about federal government plans to charge them for take-offs and landings. They say the launch fees are "grossly disproportionate" and could be up to three times the value of rocket development and mission costs.
The Australian Government has proposed charging a range of fees for permits, including for rocket launches and returns, and for launch facilities, but has just started a new round of consultations on the plan.
Where do rockets go to die?
Where do rockets go to die? Well, some turn into space zombies. Some go down in flames. But some spacecraft return to Earth to take their place in a watery, ocean grave closer to home, in the (cue pipe organ super-chord)… Spacecraft Cemetery.
In the middle of the South Pacific Ocean, as far as is possible from the nearest human settlement – about 2,700km from the nearest inhabited island – lies an expanse of water known as the Spacecraft Cemetery.
3D printing rocket and satellite parts
The ability to 3D print satellite parts sounds like something out of science fiction, but Swinburne University of Technology is planning to do just that.
The university will install an elaborate 3D-printing system, built by additive manufacturing company Titomic, next year. The system will be able to print a range of different substances – including metals often required in space technology.
"We'll be able to do exotic metals like titanium, certain stainless steels, certain nickel-based alloys – which are used a lot in high temperature rocket space vehicles – and materials like aluminium alloys," lists Dr Andrew Ang, a senior research engineer at Swinburne.
The ability to 3D print with these materials will make the manufacturing process less wasteful and more efficient.
Read science facts, not fiction...
There's never been a more important time to explain the facts, cherish evidence-based knowledge and to showcase the latest scientific, technological and engineering breakthroughs. Cosmos is published by The Royal Institution of Australia, a charity dedicated to connecting people with the world of science. Financial contributions, however big or small, help us provide access to trusted science information at a time when the world needs it most. Please support us by making a donation or purchasing a subscription today.
Make a donation