NON-FICTION
Animalium by Katie Scott and Jenny Broom
Five Mile Press RRP $39.95
Gloriously illustrated, Animalium is presented as a printed "museum" with more than 160 animal specimens, with each chapter featuring a different branch of the tree of life, from the simple sponge to the enormous elephant, accompanied by informative text. A beautiful book in every way.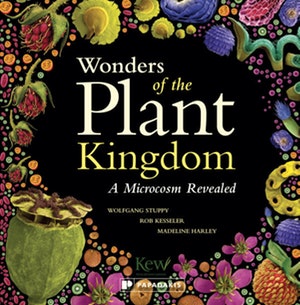 NON-FICTION
Wonders of the Plant Kingdom: A Microcosm Revealed
by Wolfgang Stuppy, Rob Kesseler & Madeline Harley
Papadakis / Kew Royal Botanic Gardens RRP $40.00
Science, art and technology merge in this stunning pictorial-led explanation of the anatomy of plants. Hundreds of images of plants taken with a scanning electron microscope have been hand-coloured by artist Rob Kesseler to reveal the extraordinary complexity of plants. The images are complemented by explanations of how plants have adapted to a multitude of different conditions around the world.
NON-FICTION
Tales of Remarkable Birds by Dominic couzens
Bloomsbury Natural History RRP $39.99
This is a delightful book looking at five birds from every continent that stand out for their looks, their behaviour, their clever adaptations to their environment, the myths that surround the bird or a combination of these factors. Beautiful photographs accompany the three-to-four page sketches of each bird. The only problem with this approach is that some of the sketches may leave you looking for more. Nevertheless it is a wonderful book to browse highlighting the extraordinary diversity of birds.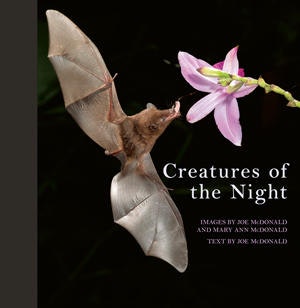 NON-FICTION
Creatures of the night by Joe Mcdonald and Mary Ann Mcdonald
New Holland RRP $35.00
And what beautiful creatures they are – the bats, the foxes and wolves, the big cats and other mammals that come out to hunt and feed while the rest of the world sleeps. This is a comprehensive, beautifully photographed guide to the world after dark, including the nightlife of reptiles and amphibians, birds and even invertebrates. Then, as a bonus, the final chapter is an excellent guide to how you might tackle the complicated task of taking your own wildlife pictures at night.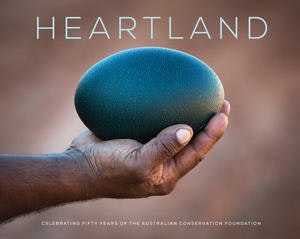 NON-FICTION
Heartland by the Australian Conservation Foundation
Echo RRP $49.95
This beautiful book celebrates 50 years of the Australian Conservation Foundation through pictures of the remarkable island continent. The original photography is by MAPgroup documentary photographers, a non-profit association of around 40 people ranging from emerging photographers to well-established award-winning professionals. This work is a remarkable testament to the foundation's dedication to preserving natural beauty, but also acknowledges the human place within the natural landscape.



NON-FICTION
Infographics: Space –Understand the facts in the blink of an eye by Jennifer Daniel
Big Picture Press / Hardie Grant RRP $24.95
This is a wonderful and informative book to browse with infographical data presented in attractive and inventive ways that are likely to grab a child's attention and help them focus on the facts. Divided into seven key topics, the book looks at: The Universe, Galaxies and Stars, The Solar System, The Sun, the Earth and Moon, Observing Space and Exploring Space. It is billed as recommended for ages 8+ but make that 8+++ because people from all ages right up to adult will find plenty in this clever little book that is amusing and informative.
Read science facts, not fiction...
There's never been a more important time to explain the facts, cherish evidence-based knowledge and to showcase the latest scientific, technological and engineering breakthroughs. Cosmos is published by The Royal Institution of Australia, a charity dedicated to connecting people with the world of science. Financial contributions, however big or small, help us provide access to trusted science information at a time when the world needs it most. Please support us by making a donation or purchasing a subscription today.
Make a donation