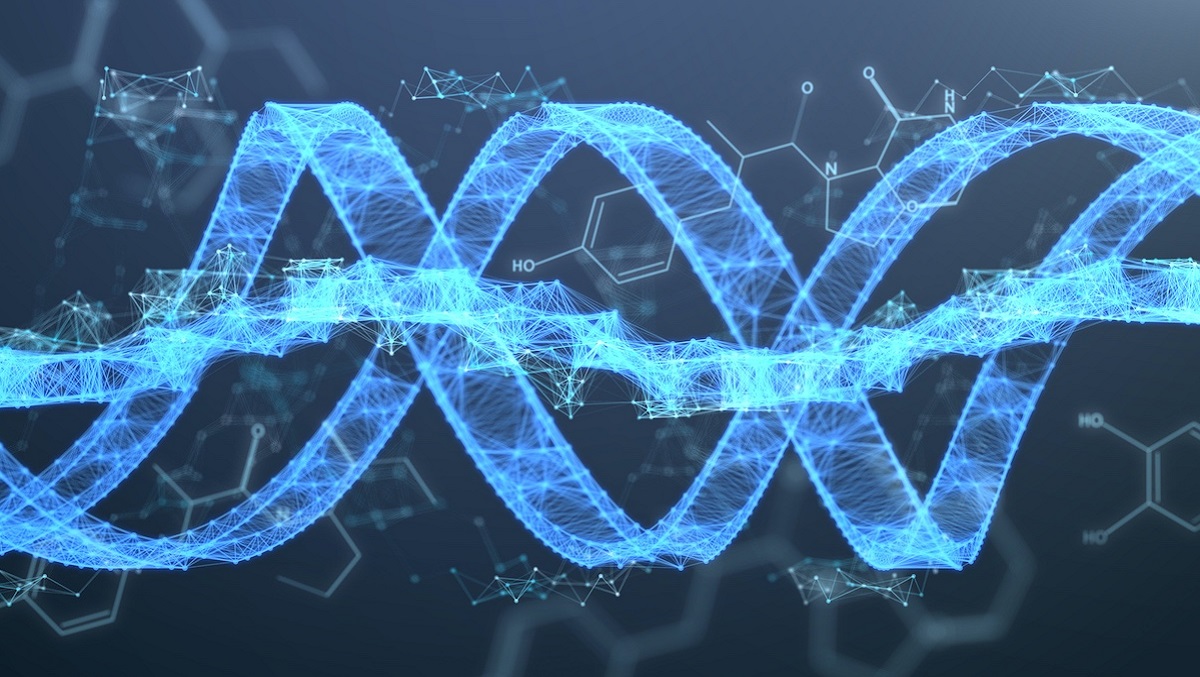 Scientists say they have determined the complete sequence of a human chromosome for the first time and at an unprecedented level of accuracy.
Writing in the journal Nature, they say their telomere-to-telomere (end-to-end) assembly of a human X chromosome fills in gaps in the current reference genome – known as Genome Reference Consortium build 38 (GRCh38).
"Our results demonstrate that finishing the entire human genome is now within reach and the data presented here will enable ongoing efforts to complete the remaining human chromosomes," they write.
Lead author Karen Miga, from the University of California Santa Cruz, says the work will open up new regions of the genome to the search for associations between sequence variations and disease and for clues to questions about human biology and evolution.
"We're starting to find that some of these regions where there were gaps in the reference sequence are actually among the richest for variation in human populations, so we've been missing a lot of information that could be important to understanding human biology and disease," she says.
The project was made possible, she adds, by new sequencing technologies that enable "ultra-long reads".
Repetitive DNA sequences are common throughout the genome and have always posed a challenge for sequencing because most technologies produce relatively short "reads" of the sequence, which then have to be pieced together to assemble the genome.
Repetitive sequences yield lots of short reads that look almost identical, like a large expanse of blue sky in a puzzle, with no clues to how the pieces fit together or how many repeats there are.
"With nanopore sequencing, we get ultra-long reads of hundreds of thousands of base pairs that can span an entire repeat region, so that bypasses some of the challenges," Miga says.
Building on their previous work, she, Adam Phillippy from the National Institutes of Health, US, and colleagues from around the US and the UK combined nanopore sequencing with other sequencing technologies and optical maps to produce a whole-genome assembly they say exceeds others in terms of continuity, completeness, and accuracy.
To finish the X chromosome, they then had to manually resolve several gaps in the sequence – one a notoriously difficult region of repetitive DNA found in every chromosome.
"Although we have focused here on finishing the X chromosome, our whole-genome assembly has reconstructed several other chromosomes with only a few remaining gaps and can serve as the basis for completing additional chromosomes," the authors write.
They do not, however, that "important challenges remain going forward".
Read science facts, not fiction...
There's never been a more important time to explain the facts, cherish evidence-based knowledge and to showcase the latest scientific, technological and engineering breakthroughs. Cosmos is published by The Royal Institution of Australia, a charity dedicated to connecting people with the world of science. Financial contributions, however big or small, help us provide access to trusted science information at a time when the world needs it most. Please support us by making a donation or purchasing a subscription today.