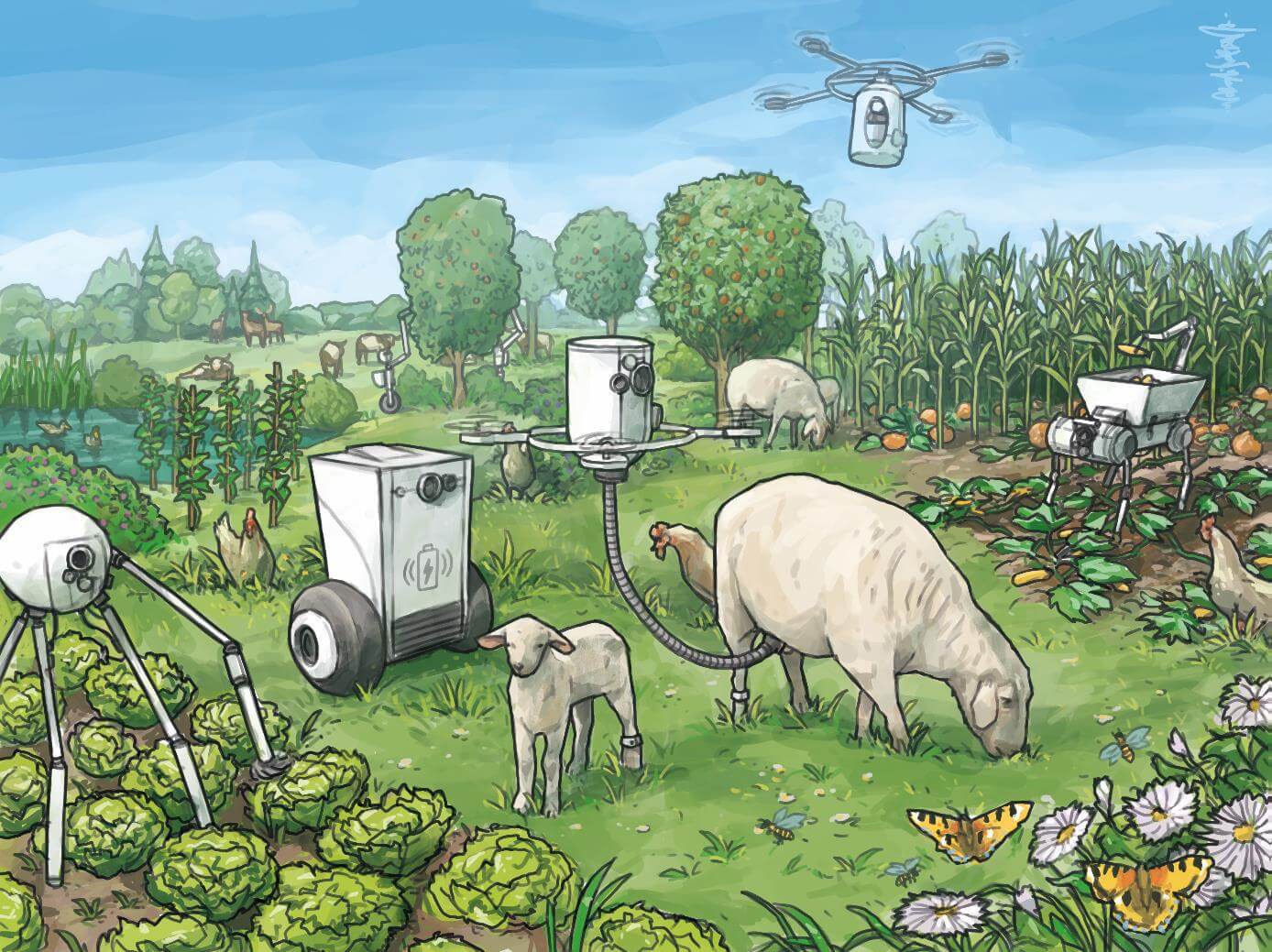 In the Cosmos news room we get to see a lot of weird and wonderful images that come straight from scientists themselves. Here are our top 10 favourite science images of 2021 and the reasons we love them.
1. Whitest, coolest paint ever made
This is our favourite image of the year. Professor Xiulin Ruan of Purdue University, US, invented the whitest white paint ever, and we think he looks cool. The white paint is so white, Ruan needs to wear aviators just to gaze upon it.
We want to be like Professor Ruan when we grow up.
A team of US engineers has developed the whitest – and therefore coolest – paint in the world, able to reflect 98.1% of the sunlight that hits its surface.
The researchers from Purdue University in the US say that the paint could improve energy efficiency by reducing reliance on air conditioning.
2. Upside-down rhinos
Personally, I think this rhino looks like it just gave up and has accepted its fate.
Floating rhino? This image comes from Ig Nobel Prize winners, who investigated whether rhinos could be safely transported upside down from helicopters.
Want to know why? Read more
3. Fat Bear Week
All hail Otis, champion of chonk! We love looking at fat bears, and this whopper really makes our hearts flutter.
Meet Otis, the fat, chonky and bodacious boy who won Fat Bear Week, our favourite competition of the year. Fat Bear Week celebrates the important place bears have in the North American ecosystem, as they feast on salmon and bulk up for winter.
4. Snails carrying tiny computers solve survival mystery
Tiny snails with tinier cameras! What more do we need to say?
These teeny tiny cameras were fixed atop snail shells to learn about the habits of another, endangered snail, the plucky Partula hyaline.
5. Seed beetle phalluses are both good and bad for females
This majestic beast is a high-res image of a beetle penis. Super detailed microscopy like this is important in biology because it gives all sorts of details about how animals reproduce – the driving force behind evolution. But still, talk about unsolicited…
Male seed beetles (Callosobruchus maculatus) with genital structures that injure females may also have higher reproductive success… Ouch.
A new study, published in Proceedings of the Royal Society B, details males that had misshapen members with larger spines. Females who reproduce with wobbly knob males had healthier offspring, despite the injuries incurred during the coupling.
6. Fine aerosols from talking and singing might be a big part of transmission
We like to think that somebody actually sat and thought, "I think I'll make my research more steampunk."
Singaporean and US researchers have examined the risk of SARS-CoV-2 transmission from very small aerosols, finding they may be a key part.
Published in Clinical Infectious Diseases, the study asked 22 COVID-positive patients to place their head in a device called the "Gesundheit-II" (pictured) and do three different activities over one day: breathe for 30 minutes, sing for 15 minutes, and read aloud for 15 minutes.
The device collected all exhalations from the extremely cooperative participants, and the researchers examined SARS-CoV-2 particles in the aerosols they breathed.
7. Fighting COVID-19 with an oxygen enema?
What can we say about this? There are pigs breathing through their bums in a bath, dying-but-happy patient and random loach… If we had a Cosmos award for best graphical abstract for a science paper, this glorious beauty would win.
Rarely is COVID-19 the butt of jokes, but new research on bum-breathing could point to a new avenue for oxygen ventilators – the rectum.
This bizarre concept came about because some animals, such as sea cucumbers and catfish, breathe through their intestines. But it had previously been unclear whether mammals also had this ability.
A team, led by Ryo Okabe of Kyoto University, delivered oxygen to the rectums of mice, rats and pigs with a technique called enteral ventilation. They found that all animals tested could last longer and perform better in low oxygen conditions, suggesting there could be merit to investigating this technique for humans in respiratory distress.
8. Mailing freeze-dried mouse sperm on a postcard
We have so many questions. Who is Mr Mus musculus (which is the Latin name for mouse, by the way) and why is he receiving freeze-dried mouse sperm? We love the stamp, though.
Have you ever worried about a fragile parcel breaking in the post? Scientists stress about this all the time – sometimes because they don't want to break precious bottles of mouse sperm, sent between institutions for research.
Now, Japanese scientists have come up with a comical but handy way to transport sperm – by freeze-drying it on a plastic sheet and attaching it to a postcard.
9. A quick way to weigh molecules
This image holds a special place in our heart because the researcher made it especially for us.
A mystery substance is analysed and found to contain, let's say, five compounds. How is that analysis actually done? How do scientists know what substances they're working with? There's no magic box that identifies all chemicals: it takes a lot of time, and complicated machinery. But researchers from Griffith University have figured out one way to speed the process up.
10. A glimpse of the night parrot in the Great Sandy Desert
We love how incredibly rare this image of a night parrot is – and that we got to speak with the rangers who spotted it!
This century, fewer than 30 people have seen the night parrot alive. The bird is notoriously difficult to spot, but a group of Martu rangers in northern Western Australia have just been able to catch another glimpse – and snap a photograph.
"We got lucky!" says ranger Neil Lane. "He flew right past me – I could almost touch him!"
Read science facts, not fiction...
There's never been a more important time to explain the facts, cherish evidence-based knowledge and to showcase the latest scientific, technological and engineering breakthroughs. Cosmos is published by The Royal Institution of Australia, a charity dedicated to connecting people with the world of science. Financial contributions, however big or small, help us provide access to trusted science information at a time when the world needs it most. Please support us by making a donation or purchasing a subscription today.