Each week Cosmos takes a look at the latest projects and news about Citizen Science in Australia. This week Ian Connellan goes birding in a big way.
Hungry Parrots
Parrots are good at learning and they're adaptable – handy traits for any wild species. The Hungry Parrots project aims to collect data about the native and novel (new, adapted) diets of wild parrots throughout Australia – especially in the aftermath of the recent bushfires, when native food supplies are low.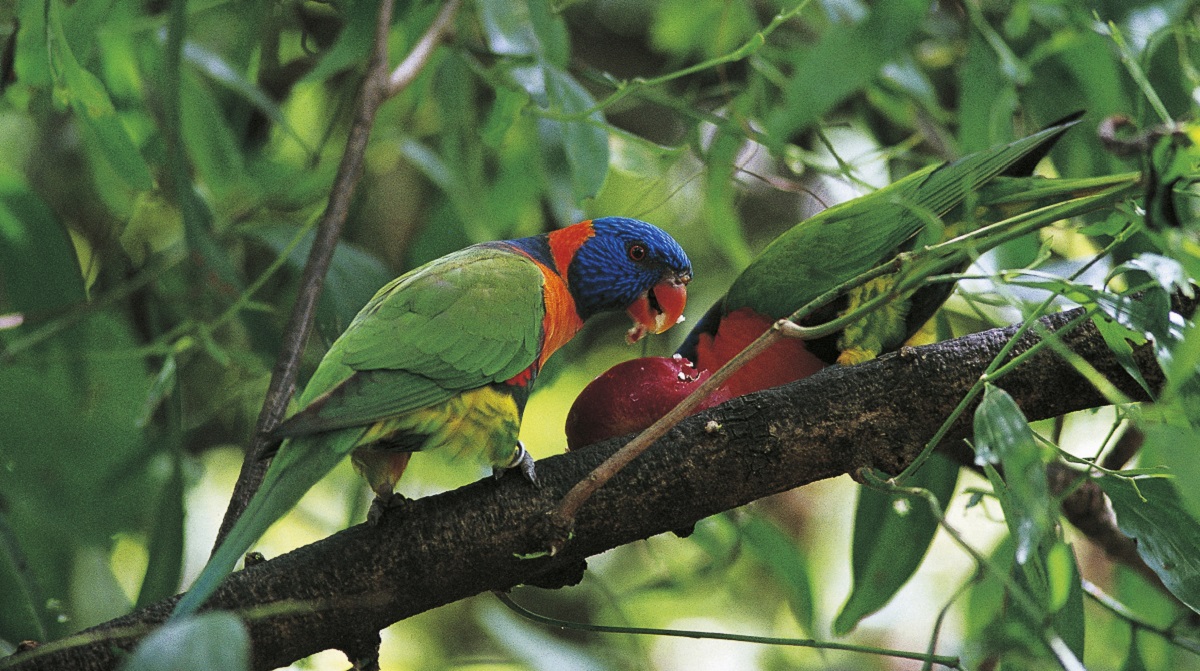 Data from the project will contribute to the Atlas of Living Australia and participation is easy. All you need is something to take photos with (a phone, tablet or camera), something with which to upload the data (phone, tablet or computer), a notebook and a GPS (or geolocation app on your mobile device).
If you see a parrot feeding – whether in an urban environment or if you're out in the bush – stop and take a photo of the bird and of the food item (ie the ground, shrub or tree species the bird's feeding on) and any foraging residue left behind (for instance broken seed cases or dropped fruit pieces).
Project lead Erika Roper is a perfect fit: she specialises in cockatoo food resource use and foraging behaviour in urban and forest environments, with the aim of learning how cockatoos and parrots alter behaviour to adapt to city life.
Visit the Australian Citizen Science Association website here for more information.
Brush-Turkeys: Birds in Suburbia
If you've lived along the coast in NSW or Queensland you'll almost certainly have met a brush-turkey. These nifty native birds have adapted to urban environments with great aplomb, and over the years have spread south down the NSW coast into Sydney. You'll know if one has made your garden home: you'll have a rather large nest mound to negotiate – and good luck trying to control it.
The brush-turkeys project aims to survey the distribution and abundance of the species, understand how they're behaving in different environments, and to inform people about their natural history and biology. It's one of the more accessible citizen scientist efforts: if a brush-turkey has moved into your yard you can work from the comfort of your lounge chair – the perfect task for a Covid world.
Using the brush-turkey app (iOS and Android) or website, you can upload your observations in one of four primary categories: (1) birds; (2) nest mounds; (3) roosting (groups of brush-turkeys communally roost in trees); and (4) Traces – other evidence of the species'presence. You can also add detailed behavioural information.
The project's been running for a couple of years; data collected is informing current and changing distribution of brush-turkeys, and giving insights into the behaviours that enable the birds to recolonise areas their former distribution, including urban habitats.
For more information visit the Brush-turkeys website here.
Citizen scientists contribute to UNESCO's open science initiative
The movement to make research more accessible and transparent – known as open science – has been developing since the late 1990s. Citizen science has grown alongside it.
Given the importance of collaboration between communities and science to address urgent global challenges, UNESCO has developed a position on open science which is expected to be adopted by the UNESCO General Conference in 2021. This will be a formal agreement acknowledging the importance of open science and agreeing to global standards making this approach to research more valuable for policy makers, governments and society.
Citizen science has been identified as a key element of open science. The UNESCO expert advisory committee's first request of citizen scientists was to develop the short paper Global Citizen Science perspectives on Open Science, in which citizen science practitioners from 24 countries – including five from Australia – respond to UNESCO's key themes.
You can find the paper here.
Read science facts, not fiction...
There's never been a more important time to explain the facts, cherish evidence-based knowledge and to showcase the latest scientific, technological and engineering breakthroughs. Cosmos is published by The Royal Institution of Australia, a charity dedicated to connecting people with the world of science. Financial contributions, however big or small, help us provide access to trusted science information at a time when the world needs it most. Please support us by making a donation or purchasing a subscription today.
Make a donation