A singing dog encore?
The New Guinea Singing Dog (NGSD), not seen in the wild for 50 years, is not lost forever, a new study suggests.
Genomic analysis of dogs captured in the highlands provides evidence for an ancestral relationship between highland wild dogs (HWD) and captive NGSD, the researchers say. This suggests the founding population of the NGSD is not, in fact, extinct and that HWD could be used for conservation efforts to rebuild a unique population.
The work was led by the National Human Genome Research Institute (NGHRI) in the US and Indonesia's Cenderawasih University, and is described in a paper in the journal Proceedings of the National Academy of Sciences.
The NGSD is named for its ability to make pleasing and harmonic sounds with tonal quality. However, what we know today "is a breed that was basically created by people", says NGHRI lead author Elaine Ostrander. Inbreeding within captive populations has changed their genomic makeup by reducing the variation in the group's DNA.
Researchers have hypothesised that the HWD was the predecessor to captive NGSD, Ostrander says, but their reclusive nature and a lack of genomic information has made it difficult to test the theory until now.
"We found that New Guinea singing dogs and the Highland Wild Dogs have very similar genome sequences, much closer to each other than to any other canid known," says NHGRI's Heidi Parker.
Those similarities indicate that HWD are the wild and original NGSD population, the researchers say. Despite different names, they are, in essence, the same breed.
That signature dolphin sound
Still on the sounds of the wild, scientists have used the signature whistles of individual bottlenose dolphins to estimate the size of the population and track their movements.
It is the first time that acoustic monitoring has been used rather than photographs to generate abundance estimates, and their estimates were pretty well spot on, they say in a paper in Journal of Mammalogy.
"The dolphins use these sounds throughout life, and each has its own unique whistle," says Tess Gridley from South Africa's Stellenbosch University, which led the international project with the University of Plymouth, UK.
"Therefore, by recording signature whistles over time and in different places we can calculate where animals are moving to and how many animals there are in a population,"
Gridley is part of the Namibian Dolphin Project, which has been studying Namibia's resident bottlenose dolphins for 12 years and has a catalogue of more than 55 whistles.
For the current project, Plymouth's Emma Longden and colleagues analysed more than 4000 hours of acoustic data from four hydrophones positioned along the coast south and north of Namibia's Walvis Bay and identified 204 acoustic encounters, 50 of which contained signature whistle types.
"One of the great things about bioacoustics is that you can leave a hydrophone in the water for weeks at a time and collect so much data without interfering with the lives of the animals you are studying," Longden says.
The researchers are now working to refine the technique in the hope it can be used to track other species, with a current focus on endangered species such as humpback dolphins.
Sticklebacks at home in the Baltic
Three-spined sticklebacks (Gasterosteus aculeatus) may not have the allure of dolphins, but their movements do warrant attention. A new study by Swedish and Dutch researchers suggests they are taking over large areas of the coastal ecosystem in the Baltic Sea.
As part of a larger PlantFish project, the team compiled and analysed data from four decades of fish surveys in almost 500 shallow archipelago bays along Sweden's entire Baltic Sea coast.
The results showed a "regime shift" from predatory fish to stickleback, which gradually spread from outer archipelagos towards the mainland, changing the ecosystem from predator-dominated to algae-dominated.
"We spontaneously began to call the pattern the 'stickleback wave', as the shift to stickleback dominance seen from the larger perspective wells up like a slow tsunami towards the coast," says Johan Eklöf from Stockholm University, lead author of a paper in the journal Nature Sustainability.
Detailed studies of major ecosystem components in 32 of the bays showed sticklebacks reduce the number of perch and pike young through predation on eggs and larvae.
Warnings on conservation models
Greater reliance on private game reserves to manage and conserve free-ranging carnivores in South Africa creates "a mosaic" of unequal protection across different land management types, researchers say.
A team led by Gonçalo Curveira-Santos from Portugal's Universidade de Lisboa used a network of camera traps to study occupancy of species ranging from leopards to mongooses in different habitats and levels of protection in KwaZulu-Natal, generating 7224 images.
The area offers a "protection gradient", from the 108-year-old uMkhuze Game Reserve and the Mun-ya-wana Private Game Reserve, to commercial game ranches and traditional communal areas with villages as a disturbance reference.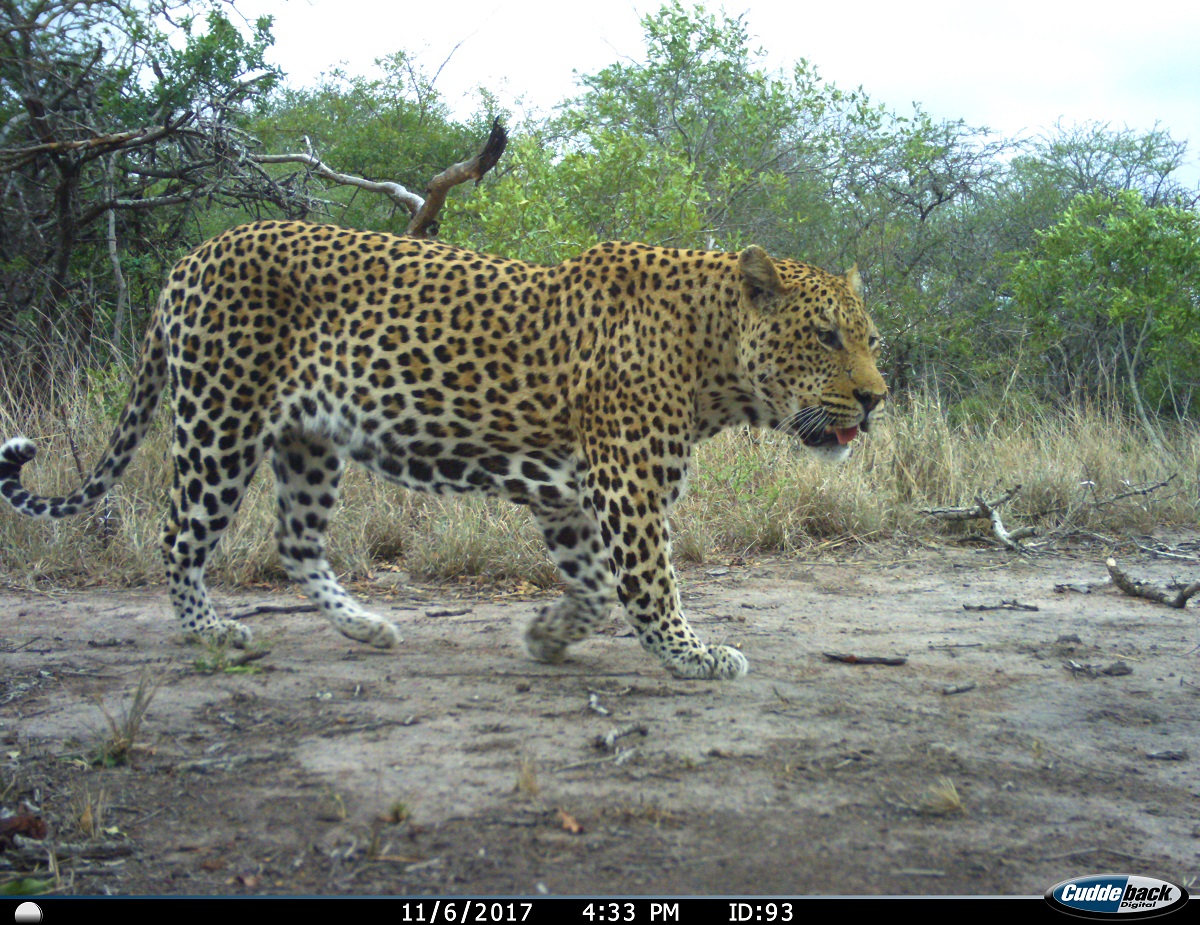 Overall, the researchers found species number and identity was similar in the protected area, private reserve and game ranches, and markedly lower in the communal area. However, they observed "important variation in species occupancy rates – as a proxy for abundance – that was mainly driven by the level and nature of protection".
The results show, Curveira-Santos says, that "the private reserves or game ranches play a complementary role to formal protected areas, but that it's also important to recognise they do not play the same role and may not be a conservation panacea".
"For governments, it's attractive to move conservation to the private sector, but for us to assess the conservation benefits of doing so, we need some benchmarks, and protected areas under long-term formal protection are important references to a 'natural state'
The findings are published in the Journal of Applied Ecology.
Read science facts, not fiction...
There's never been a more important time to explain the facts, cherish evidence-based knowledge and to showcase the latest scientific, technological and engineering breakthroughs. Cosmos is published by The Royal Institution of Australia, a charity dedicated to connecting people with the world of science. Financial contributions, however big or small, help us provide access to trusted science information at a time when the world needs it most. Please support us by making a donation or purchasing a subscription today.
Make a donation