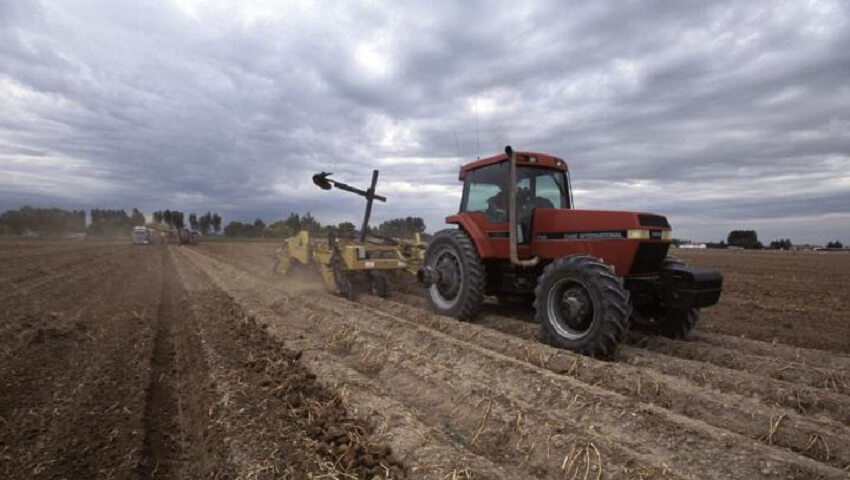 The economic effects of climate change are already evident in farming.
Climate change has reduced global agricultural productivity by 21%, according to a new study published in Nature Climate Change.
A team of researchers, led by economist Ariel Ortiz-Bobea at Cornell University, USA, developed robust models of weather effects on productivity, both with and without climate-change conditions.
---
Key research points
Economic effect of climate change on farming already evident
Global productivity of farming 21% lower than it would be without climate change
Warmer countries hit the hardest
---
They found a 21% reduction in productivity potential since 1961, which is equivalent to completely losing seven years of productivity growth.
The team measured total factor productivity, a calculation that measures the growth of an industry. Agriculture is unique in that many factors that determine productively are wildly out of farmers' control – for example, weather. This is the first time this type of data has been added to that calculation.
"When a farmer makes an economic decision like what to plant in June, we won't necessarily know the outcome of that decision until six months later," says Robert Chambers, professor in Agricultural and Resource Economics at the University of Maryland.
 "So there is a distinct break between input and output, and random events like weather can severely affect that.
"Productivity is essentially a calculation of your inputs compared to your outputs, and in most industries the only way to get growth is with new inputs. Agricultural productivity measurement hasn't historically incorporated weather data, but we want to see the trends for these inputs that are out of the farmer's control."
As it happened, weather was an integral part of productivity, so the large disparity between models showing climate change and ones without became starkly evidence.
While the global average of productivity loss was 21%, this was even higher, for countries in warm regions of Africa, South America and the Caribbean, which were 26–34%.
"Some people think about climate change as a distant problem, something that should concern primarily future generations. But this overlooks the fact that humans have already changed the climate," says Ortiz-Bobea.
"Overall, our study finds that anthropogenic (human-made) climate change is already having a disproportionate impact on poorer countries that depend primarily on agriculture. It appears that technological progress has not yet translated into more climate resilience."
---
More on farming:
Read science facts, not fiction...
There's never been a more important time to explain the facts, cherish evidence-based knowledge and to showcase the latest scientific, technological and engineering breakthroughs. Cosmos is published by The Royal Institution of Australia, a charity dedicated to connecting people with the world of science. Financial contributions, however big or small, help us provide access to trusted science information at a time when the world needs it most. Please support us by making a donation or purchasing a subscription today.