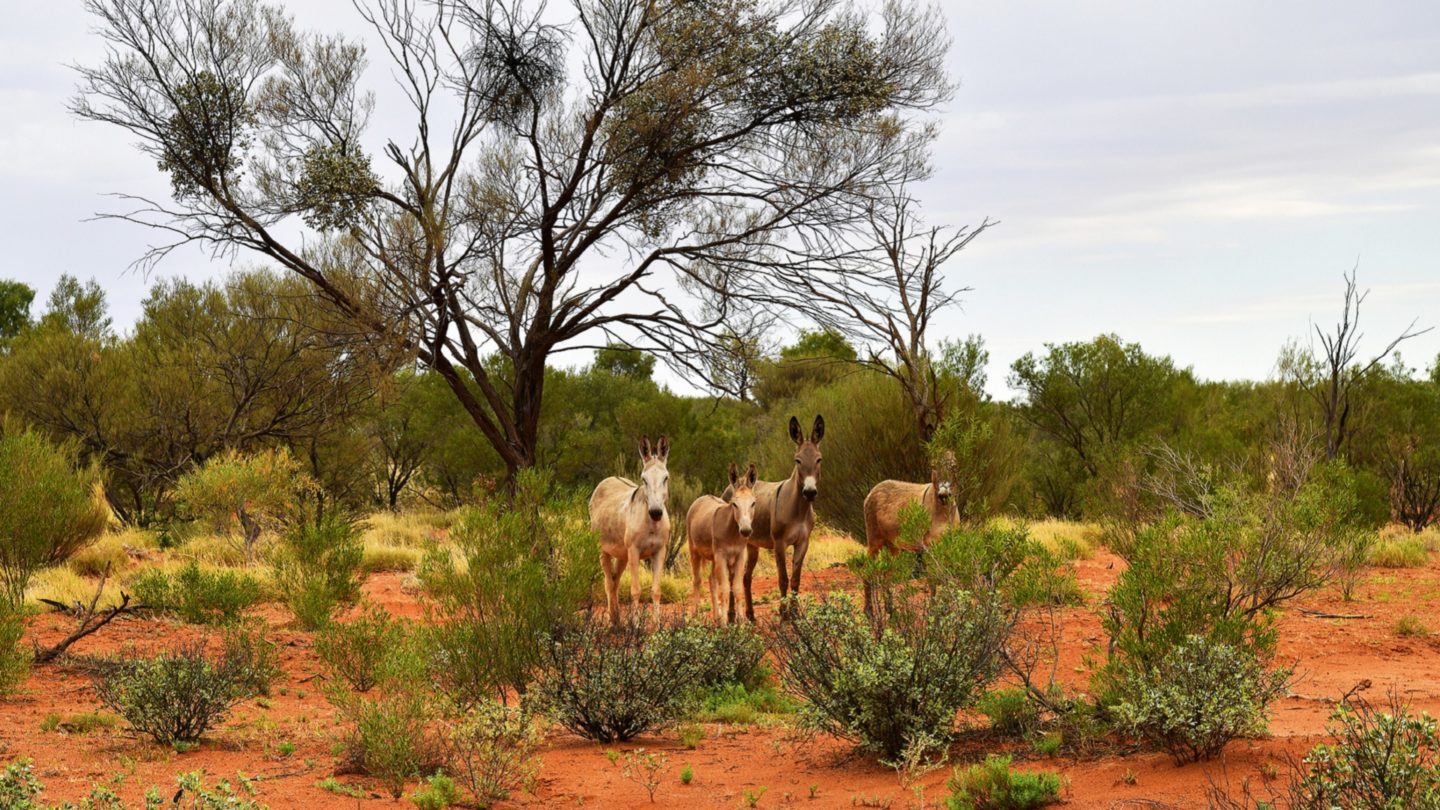 The giant wombat may no longer roam the wilds of Australia, but wild donkeys certainly do. And in South America, giant llamas have disappeared, and hippos are now found in rivers.
And weirdly, the donkeys and hippos might have something in common.
Over the past 100,000 years, megafauna has gone extinct, in part from human hunting. And then more recently, humans have introduced herbivore species into areas around the world.
Most of the time, those introduced species are considered to be invasive pests.
However, a study by researchers from the University of Technology Sydney and collaborators around the world has argued otherwise, instead suggesting that the introduced species have inadvertently restored many important ecological traits that have been lost for thousands of years.
The research has been published in the journal PNAS.
Pablo Escobar's cocaine hippos meet Kimberley donkeys
In 1990, cocaine kingpin Pablo Escobar brought 4 hippopotamuses to Colombia for his private zoo. However, when he was shot dead in 1993, the four hippos (which he was said to be particularly fond of) were left behind.
Over the past 30 years, those four have bred and now number between 80-100. They've also broken free of Escobar's ranch, and the giant herbivores have made their home in the country's rivers. With concerns they're polluting the waterways with their poop, scientists and the public consider them to be a destructive invasive species.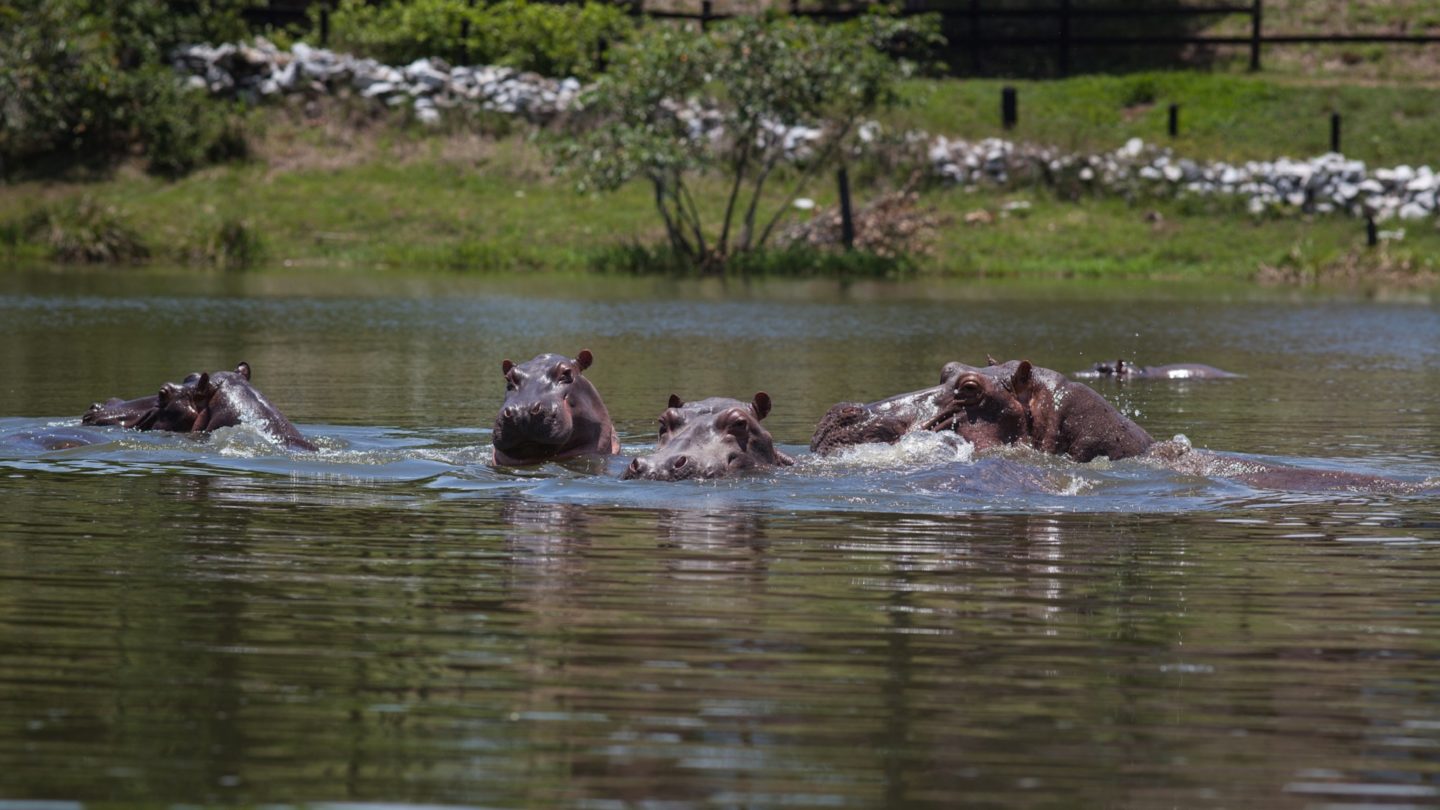 Thousands of kilometres away in Western Australia, donkeys introduced in the 1860s now roam freely through the Kimberley. Originally used as a pack animal in the remote regions of the state, they were first spotted feral in the Kimberley in the 1930s. Over the past 40 years the WA government has spent millions culling around 570,000 donkeys from the area.
And yet, the new analysis has argued that both animals are actually extremely similar to megafauna which used to live in their respective areas, and have similar effects on the ecosystem.
The diet and size of the hippopotamus match closely to a giant llama, and their habitat is very similar to a mammal called a notoungulate. So while hippos don't perfectly replace any one extinct species, they restore parts of important ecologies across several species both of which used to live in the area.
Meanwhile, the donkeys have similar effects on the Kimberley ecosystem as giant wombats which once roamed the area.
Restoring traits to the ecosystem previously lost
The wild donkeys and hippos are aren't the only species like this. In the study the researchers compared 72 introduced herbivore species to ancient locals, and found that 64% are more similar to the extinct species than to surviving native species.
These introduced 'surrogates' for extinct species include taxonomically similar species in some places, like mustangs (wild horses) in North America who have replaced extinct pre-domestic horses. In places like Australia, however, introduced herbivores are different taxonomically but similar in terms of their traits.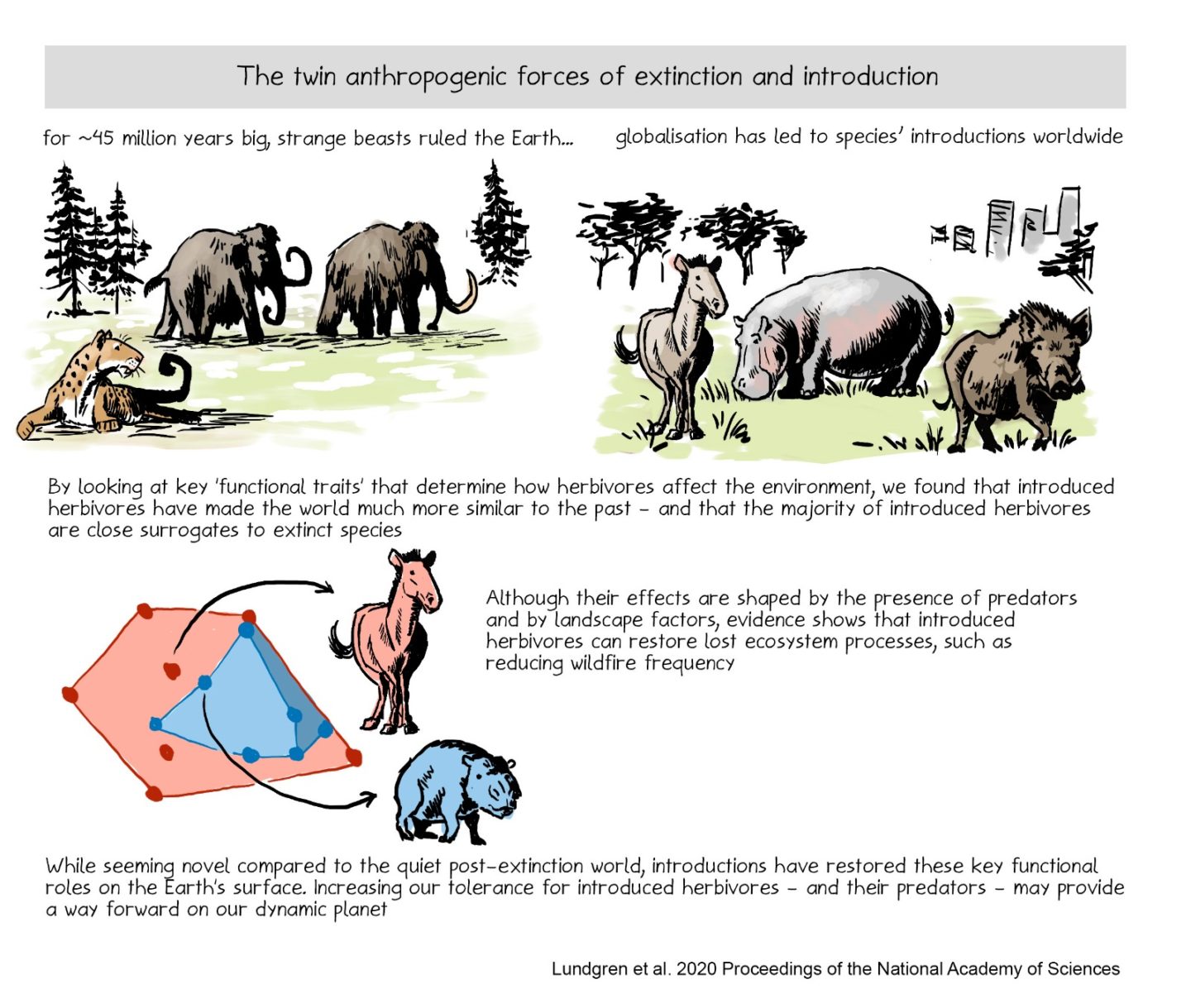 In effect, the introduced species were restoring traits to the ecosystem that had otherwise been lost, say the researchers.
This has essentially counteracted a legacy of extinctions of the last 100,000 years, and made the world more similar to that pre-extinction world.
It should be noted however, that what most conservation biologists and ecologists think of as the modern 'natural' world is very different than it was for the last 45 million years.
Following the extinction of the dinosaurs, giant herbivores began to thrive, such as massive wombat-relatives called diprotodons, turtle-like glyptodons, hoofed kangaroos reminiscent of 'open-plains' horses, and two-story tall sloths. These big animals were then abruptly driven extinct by 10,000 years ago, most likely by the hunting pressure of our human ancestors in the Late Pleistocene.
This study doesn't mean that introduced species are good, but does show that they might have a more complex relationship with their surroundings than we had previously thought.
This article originally appeared on Australia's Science Channel.
Read science facts, not fiction...
There's never been a more important time to explain the facts, cherish evidence-based knowledge and to showcase the latest scientific, technological and engineering breakthroughs. Cosmos is published by The Royal Institution of Australia, a charity dedicated to connecting people with the world of science. Financial contributions, however big or small, help us provide access to trusted science information at a time when the world needs it most. Please support us by making a donation or purchasing a subscription today.
Make a donation