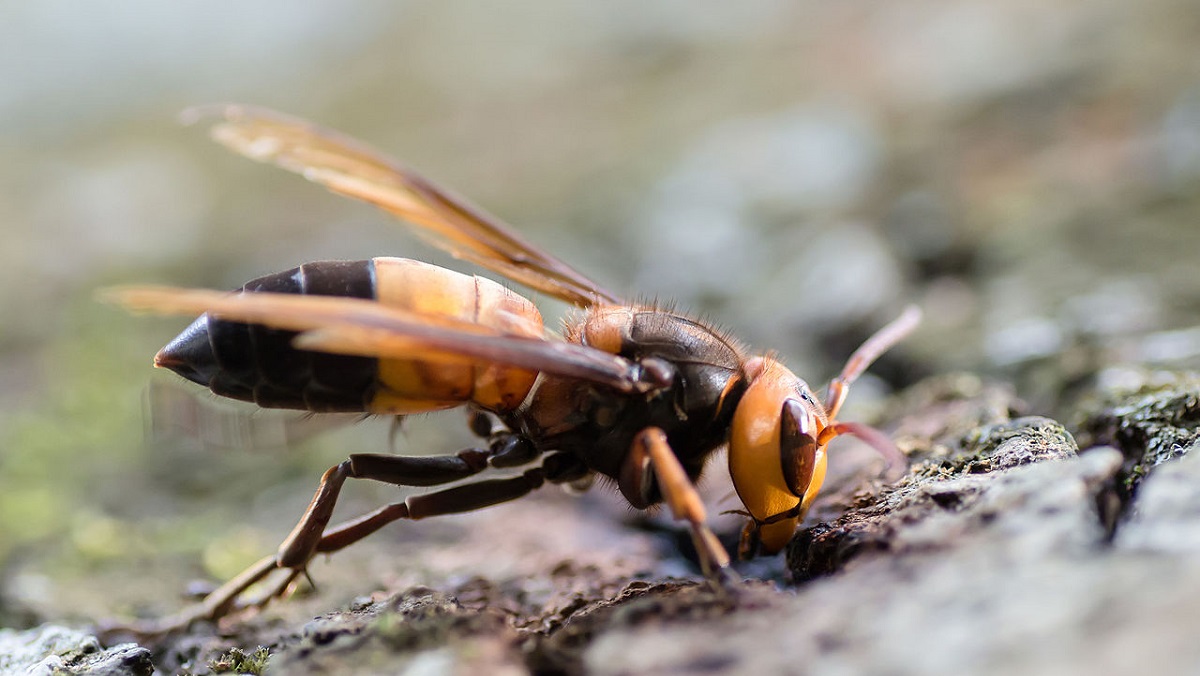 Eastern, or Asian, honey bees (Apis cerana) – increasingly recognised as remarkably clever creatures – are known to make various sounds that appear to communicate certain messages, including 'hisses' and 'stop signals'. But the newly discovered sounds, revealed today in the journal Royal Society Open Science by a team of researchers at Wellesley College, are unlike other sounds recorded among honeybees; they're a unique alarm signal that appears to warn their fellow bees of a giant hornet (Vespa soror) attack.
Attacks by giant hornets in Asia can wipe out entire colonies, so an early warning system that allows the bees to defend themselves is crucial.
The new sound, which they've termed the "anti-predator pipe", is a distress signal so distinctive and familiar it gave lead researcher Heather Mattila the chills when she first heard it.
"The pipes share traits in common with a lot of mammalian alarm signals, so as a mammal hearing them, there's something that is instantly recognizable as communicating danger," she says. "It feels like a universal experience."
The piping sounds are made at a frenetic pace when hornets are outside the hive, and the signals are harsh and irregular, often shifting frequency abruptly; similar, the researchers say, to alarm shrieks, fear screams and panic calls among primates, birds and meerkats.
The researchers note that upon the signalling of the anti-predator pipe, the bees gather in larger numbers towards the entrance and start taking defensive actions, including spreading animal dung around the colony entrances to repel the hornets (the first documented use of tools by bees), and forming kamikaze-esque bee balls to kill attacking hornets collectively.
Mattila and team have been studying the interactions between Asian honey bees and their giant hornet adversaries for over seven years, capturing audio and video recordings. Their recordings of hives under attack were eight times louder in chatter than hives in times of relative calm and quiet.
"[Bees] are constantly communicating with each other, in both good times and in bad, but antipredator signal exchange is particularly important during dire moments when rallying workers for colony defense is imperative," the researchers write in their paper.
"This research shows how amazingly complex signals produced by Asian hive bees can be," says Gard Otis, a colleague of Mattila's and a professor emeritus in the School of Environmental Sciences within the University of Guelph's Ontario Agricultural College. "We feel like we have only grazed the surface of understanding their communication. There's a lot more to be learned."
Read science facts, not fiction...
There's never been a more important time to explain the facts, cherish evidence-based knowledge and to showcase the latest scientific, technological and engineering breakthroughs. Cosmos is published by The Royal Institution of Australia, a charity dedicated to connecting people with the world of science. Financial contributions, however big or small, help us provide access to trusted science information at a time when the world needs it most. Please support us by making a donation or purchasing a subscription today.
Make a donation