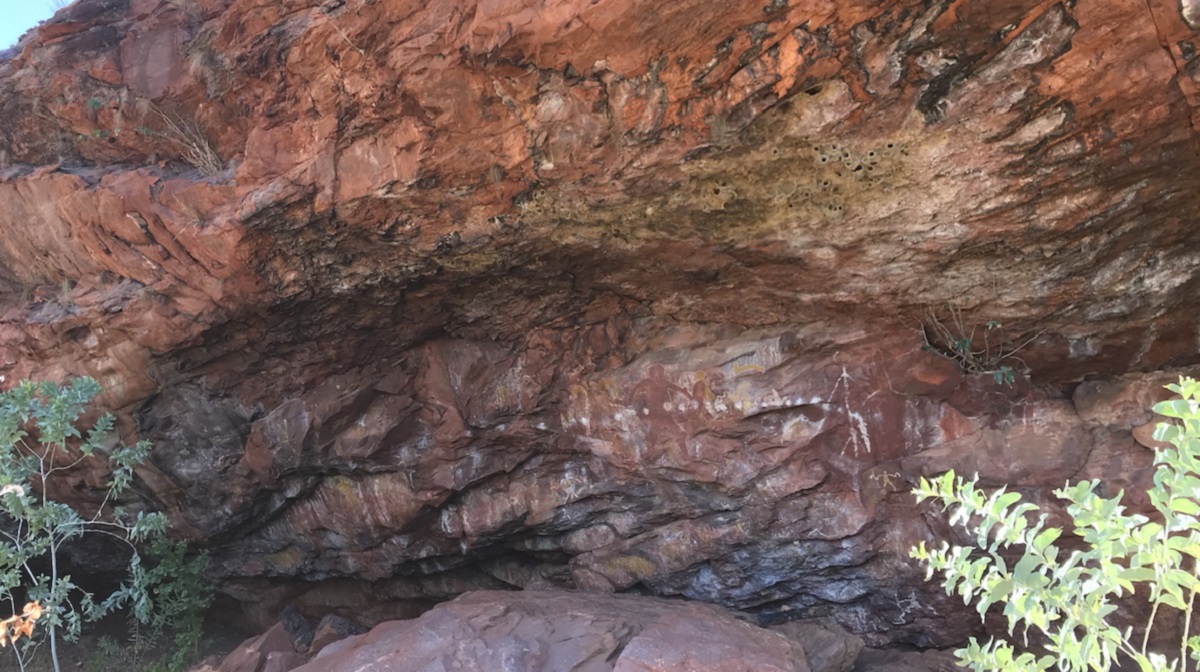 Australian researchers are exploring the backstory to the most detailed examples ever found of a rare form of rock art.
The miniature stencils are too small to have been made by tracing articles or body parts, suggesting models first had to be created.
Seventeen images were found in the Yilbilinji rockshelter at Limmen National Park in the southwest Gulf of Carpentaria region of northern Australia by a team of archaeologists, anthropologists, park rangers and representatives of the traditional Marra people.
Only two other examples of such works have been uncovered anywhere in the world, the researchers say: one at Nielson's Creek in New South Wales, Australia, and one at Kisar Island in Indonesia.
In both cases these were of human figures only. The Yilbilinji images found in 2017 depict a wide range of motifs, including human figures, crabs, long-necked turtles, kangaroo paws, boomerangs and geometric shapes.
Intrigued, Flinders University archaeologist Liam Brady and colleagues from Flinders and the Monash Indigenous Centre set out to discover how they were made.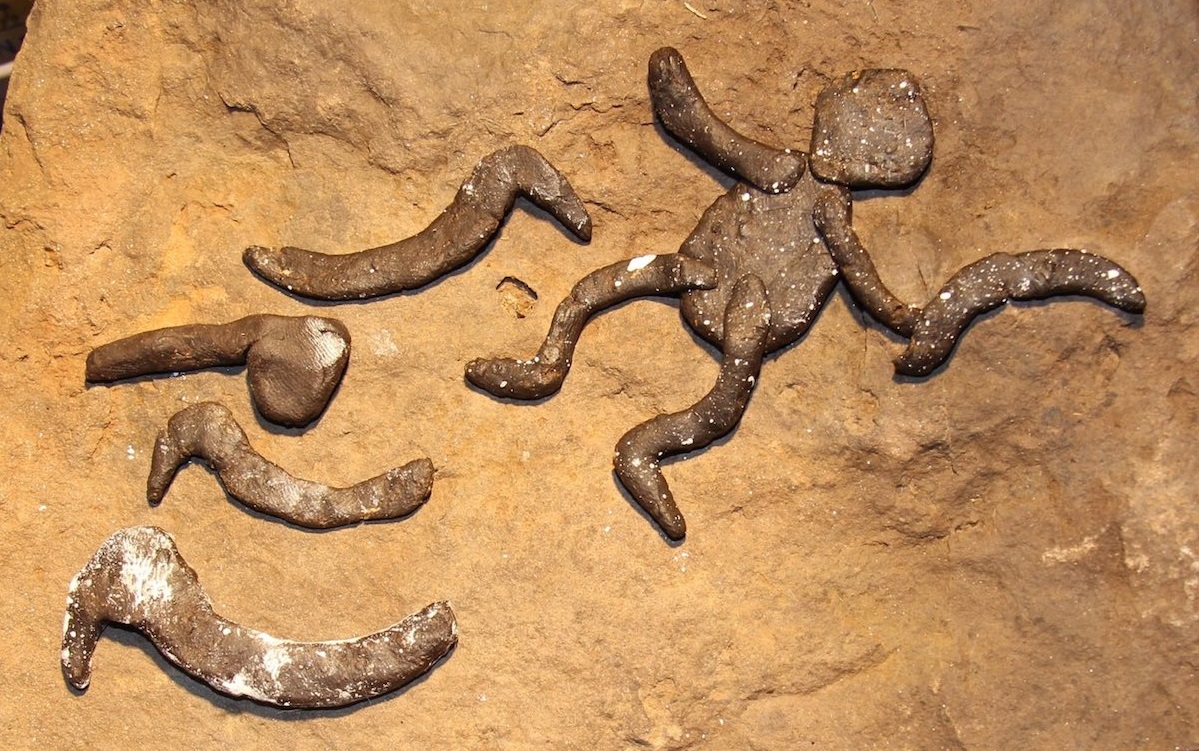 One clue came from the fact most had rounded or curved edges, suggesting they were made using something that could be easily moulded and stuck to the rock surface.
Another came from Monash anthropologist John Bradley, who remembered seeing beeswax being used by people in the area for a range of purposes, including repairing spears and harpoons and making toys.
"Using these clues, the researchers decided to test if beeswax could have been used to make the miniature stencils," he says.
"Our experiments involving heating and shaping beeswax into human figures, animals, objects, and geometric shapes, and then stencilling onto a rock slab confirmed beeswax was an excellent material for making miniature stencils."
The full story of the stencils and their meaning is still open for debate, says Flinders' Amanda Kearney, but "this discovery adds another dimension to the Australian and global rock art record".
Since the original discovery, three more images have been found – a human figure, an echidna and a freshwater turtle.
The research is described in a paper in the journal Antiquity.
Read science facts, not fiction...
There's never been a more important time to explain the facts, cherish evidence-based knowledge and to showcase the latest scientific, technological and engineering breakthroughs. Cosmos is published by The Royal Institution of Australia, a charity dedicated to connecting people with the world of science. Financial contributions, however big or small, help us provide access to trusted science information at a time when the world needs it most. Please support us by making a donation or purchasing a subscription today.
Make a donation