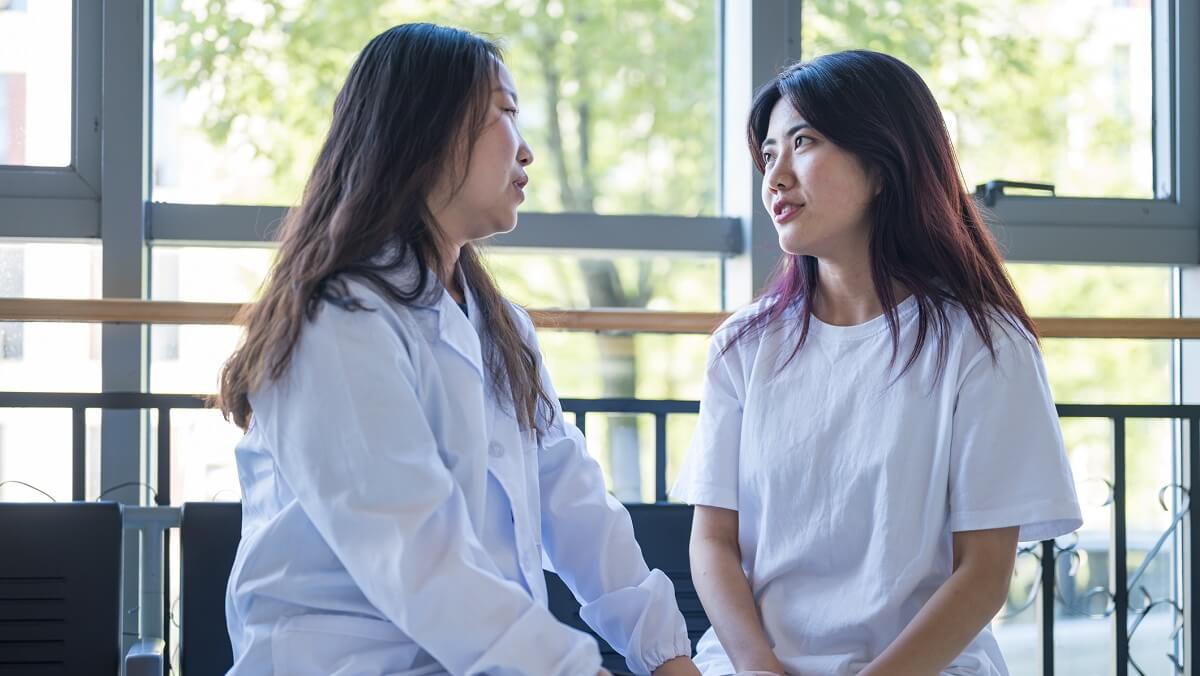 Eating disorders – the leading psychiatric cause of death in Australia – are not being adequately treated by the current healthcare system, according to a new National Eating Disorder Strategy launched today. In fact, while at least one million Aussies are living with an eating disorder, only about 200,000 are receiving evidence-based treatment, according to the report.
The strategy, co-authored by patient advocates, clinicians and researchers, identifies areas for improvement, including early identification, treatment and prevention. The strategy was developed by the InsideOut Institute with funding from the Federal Government, which committed $26.9 million for eating-disorder research and support in the 2021–22 budget.
"We worked with over 480 people around Australia to develop the strategy and to define the top-10 most urgent research priorities that can make a real difference over the next decade," says Sarah Maguire, director of the InsideOut Institute at the University of Sydney.
"We know that early intervention can prevent severe illness, (and) we know that many people can fully recover if they get the right therapy at the right time. But unless we discover the right treatments through research and translate them into the right therapies received at the right time, people don't and won't recover."
---
More reading: Genetic insight into anorexia nervosa
---
Maguire says that eating disorders are chronically under-recognised and often go untreated as a result.
"Eating disorders are poorly understood by the general public and medical professionals – 70% of people with an eating disorder don't get treatment, and of those who do, only 20% receive an evidence-based treatment."
Sian McLean, president of the Australian and New Zealand Academy for Eating Disorders and a contributor to the study, says that clinicians need to be better prepared to both identify and treat eating disorders.
"We need to work with clinicians so they can intervene effectively, using the best research," says McLean. "And we all need to be aware of the early warning signs of eating disorders, especially in people who might not fit public stereotypes."
Part of this increasing recognition will involve better research, which can only be done with the right funding, says McLean.
"Eating-disorder research has been historically very poorly funded, (so) government investment in this strategy marks a significant turning point."
One of the major problems the researchers identified is the fact that eating disorders are commonly associated with dramatic weight loss, when the bulk of people living with eating disorders don't actually fit this description. This makes it much harder for clinicians and family members to identify eating disorders, and means many people go undetected.
Shannon Calvert has lived experience of severe and enduring Anorexia Nervosa (SE-AN). She participated in the study, to inform research and treatment.
"The best treatment for eating disorders is person-centred and compassionate, and that's also true of research," she says. "We have to integrate research and clinical practice so that our experience can educate scientists and health professionals, and inform the questions that they pursue."
Read science facts, not fiction...
There's never been a more important time to explain the facts, cherish evidence-based knowledge and to showcase the latest scientific, technological and engineering breakthroughs. Cosmos is published by The Royal Institution of Australia, a charity dedicated to connecting people with the world of science. Financial contributions, however big or small, help us provide access to trusted science information at a time when the world needs it most. Please support us by making a donation or purchasing a subscription today.
Make a donation