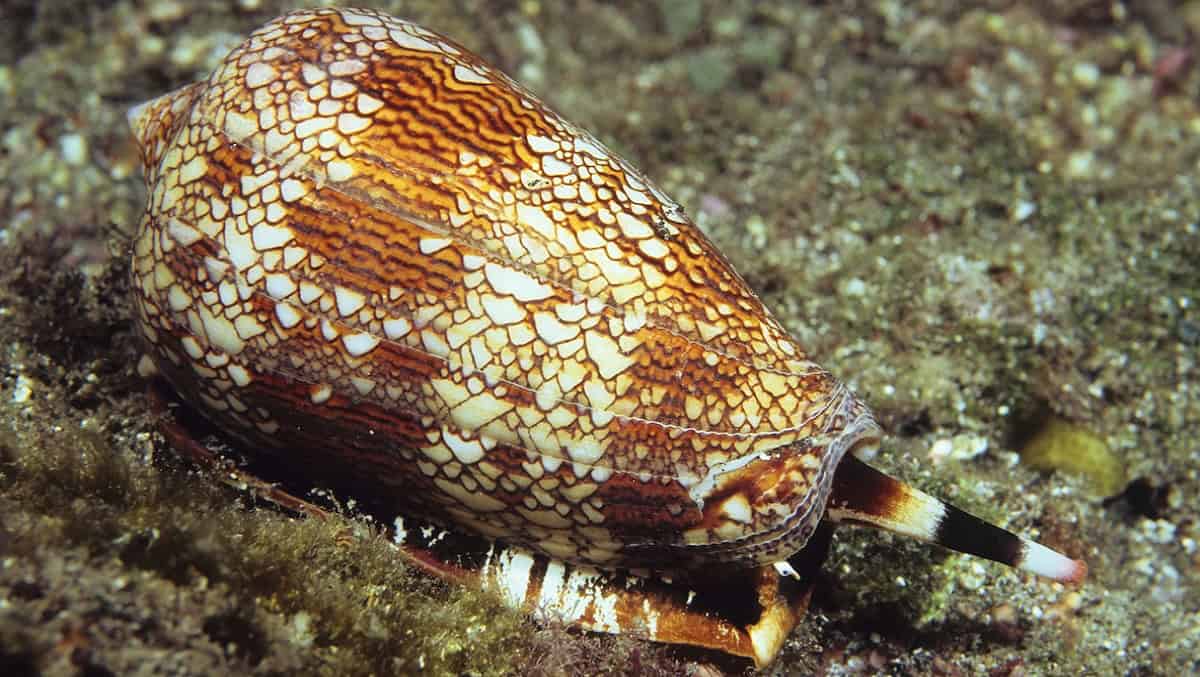 New diabetes treatments may be based around making human insulin that acts more quickly by being more snail-like.
Australian and US researchers have developed a modified form of insulin, called Mini-Ins, that mimics the fast-acting venomous insulin produced by predatory marine cone snails.
It has demonstrated significant promise in laboratory models, rapidly lowering blood sugar levels after meals, and appears well-tolerated by the immune system, they write in a paper in the journal Nature Structural & Molecular Biology.
"Our findings also showed that Mini-Ins doesn't activate the related insulin-like growth factor pathways that would increase the risk of cancer – something researchers need to absolutely avoid when developing new insulin treatments for diabetes," says lead author Mike Lawrence, from Australia's Walter and Eliza Hall Institute of Medical Research (WEHI).
"Even at this early stage of development, Mini-Ins was able to lower blood sugar levels as fast as the current best treatments that are in use. This tells us that with further development the response time could be made even shorter."
The project is a collaboration between WEHI and the University of Utah, US, with input from other Australian institutions.
It is known that some cone snails, such as Conus geographus, catch fish by releasing plumes of toxic venom containing a unique form of insulin that causes fish blood glucose levels to plummet, temporarily paralysing them.
Lawrence and colleagues previously discovered that this insulin, while venomous, has many biochemical traits in common with human insulin. It also works much more quickly than the swiftest-acting insulin currently available.
They also found that insulin derived from cone snail venom lacks a "hinge" component that causes human insulin to aggregate or clump together so it can be stored in the pancreas.
These aggregates must break up into individual molecules before they can begin to work on blood sugar, which can take up to an hour. Since cone snail insulin doesn't aggregate, it is in essence primed and ready to work machinery almost immediately.
"With just a few strategic substitutions, we have generated a potent, fast-acting molecular structure that is the smallest, fully active insulin to date," says Danny Hung-Chieh Chou, a corresponding author from the University of Utah.
"Because it is so small, it should be easy to synthesise, making it a prime candidate for the development of a new generation of insulin therapeutics."
A US biotechnology company is now attempting to do just that.
"Even being able to halve the pre-injection timeframe would make a huge difference for people living with diabetes," Lawrence says.
Read science facts, not fiction...
There's never been a more important time to explain the facts, cherish evidence-based knowledge and to showcase the latest scientific, technological and engineering breakthroughs. Cosmos is published by The Royal Institution of Australia, a charity dedicated to connecting people with the world of science. Financial contributions, however big or small, help us provide access to trusted science information at a time when the world needs it most. Please support us by making a donation or purchasing a subscription today.
Make a donation