Scientists studying a rare type of meteorite have discovered that much of Earth's water may have formed when our planet was born, rather than being delivered later by impacts from ice-bearing asteroids or comets.
Enstatite chondrites (ECs) are meteorites composed of the type of material from which the Earth is believed to have been formed, says Laurette Piani, a cosmochemist at the University of Lorraine in Nancy, France. They comprise about 2% of known meteorites.
Historically, scientists had thought that the materials that formed the Earth were bone dry, because they originated from dust that itself formed close enough to the Sun for solar heat to have driven off all possible water.

And until recently it has been extremely difficult to check this by measuring the water content of ECs, Piani says, partly due to limitations in analytical techniques, but also because only a few of these meteorites are pristine enough not to have absorbed water after they fell to Earth.
"In our study, we carefully selected [13] EC meteorites that were not altered, and applied a special analytical procedure to avoid being biased by terrestrial contamination," she says.

In a study described in a paper in the journal Science, her team found that these space rocks aren't quite as dry as was once suspected. Rather, they contain enough hydrogen to be equivalent of 0.08% to 0.54% water.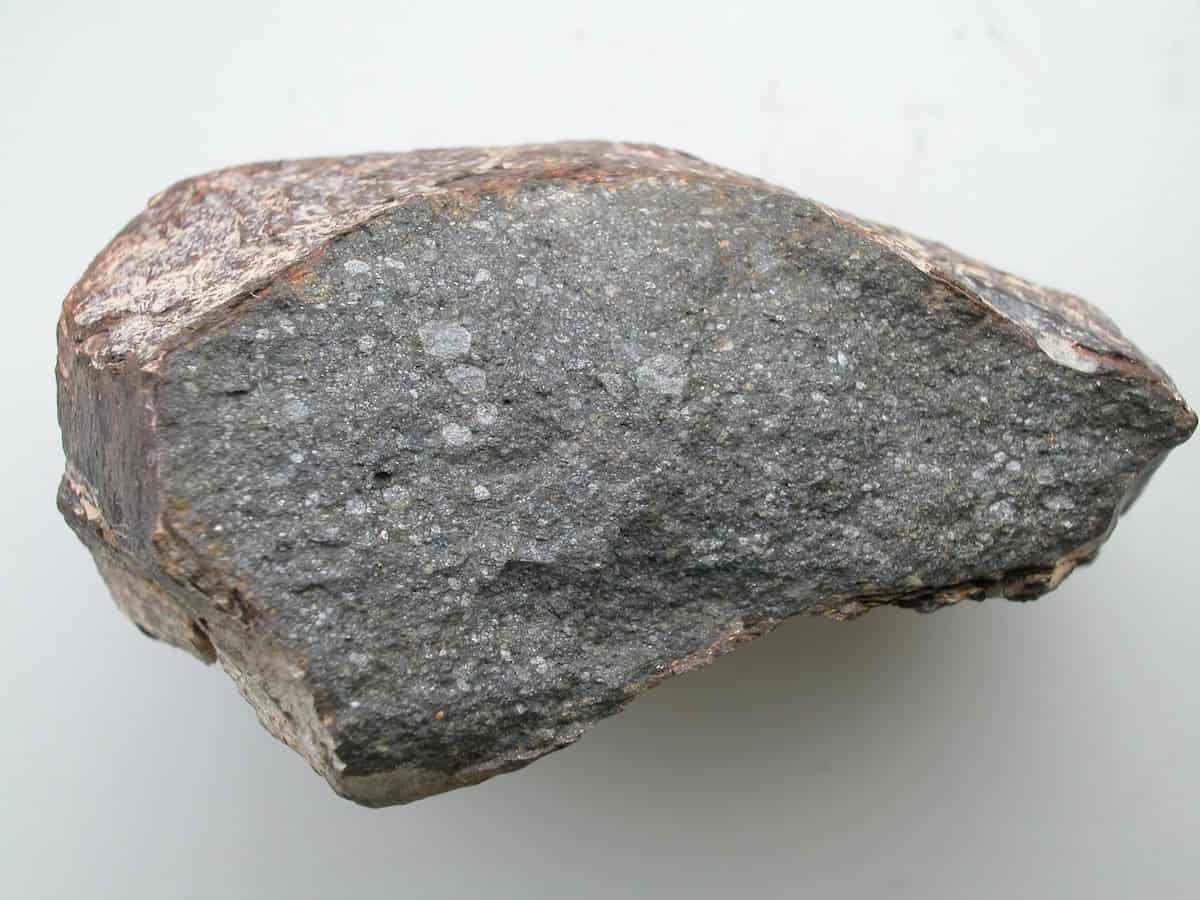 That may not sound like a lot, but when you add it up, it is. Piani says that if the Earth formed entirely of the most water-rich of these ECs, it would have received 23 times as much water from them alone as is now present in all of its oceans. Even at the low end of the range, it would have received at least three times the total amount in its oceans.

At least as importantly, the deuterium/hydrogen ratio in these meteorites closely matches that in water-containing minerals from the Earth's mantle.
Deuterium is an isotope of hydrogen that contains one proton and one neutron in its nucleus, compared to the lone proton in ordinary hydrogen.
"All planetary materials contain both hydrogen and deuterium," says Anne Peslier, a geochemist at NASA's Johnson Space Center, who was not part of the study team but instead wrote a commentary for the same issue of Science.
"The deuterium/hydrogen ratio is one way of pinpointing where water in Earth comes from," she says.
Not that this means asteroids and comets didn't play a role in helping to bring water to the Earth, after it formed. "We propose that the water present in the Earth's mantle was probably inherited from EC-like material, while the surficial water (oceans) could be made of about 95% EC and 5% hydrated asteroids," Piani says.

"EC-like materials seem to have been added to the Earth during all steps in its formation," she adds.

"Piani's paper makes it nice and simple," Peslier says. "Maybe [the Earth's] water was simply acquired like most other materials when the planet formed."
Read science facts, not fiction...
There's never been a more important time to explain the facts, cherish evidence-based knowledge and to showcase the latest scientific, technological and engineering breakthroughs. Cosmos is published by The Royal Institution of Australia, a charity dedicated to connecting people with the world of science. Financial contributions, however big or small, help us provide access to trusted science information at a time when the world needs it most. Please support us by making a donation or purchasing a subscription today.
Make a donation