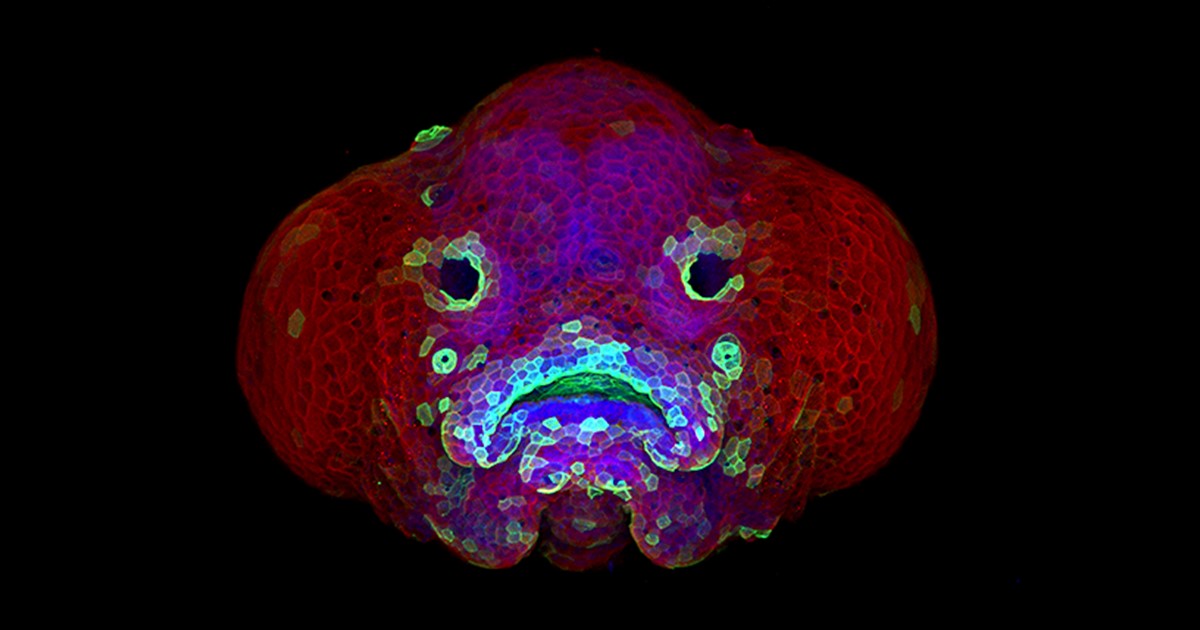 Zebrafish (Danio rerio) is a favorite model for studying development, in part because its transparent embryos make it possible to produce an ever-growing array of amazingly informative images.
One example is the image above, which shows the developing face of a six-day-old zebrafish larva.
All is not quite as it seems. The downturned "lips" are indeed cells that will go on to become the fish's mouth, but the two dark circles that look like eyes are actually developing nostrils. Both the nostrils and mouth express high levels of F-actin (green), a structural protein that helps orchestrate cell movement. Meanwhile, the two bulging areas on either side of the fish's head, which are destined to become eyes and skin, express keratin (red).
The image, taken with a confocal microscope by Oscar Ruiz at the University of Texas, won the Federation of American Societies for Experimental Biology's 2016 BioArt prize.
Read science facts, not fiction...
There's never been a more important time to explain the facts, cherish evidence-based knowledge and to showcase the latest scientific, technological and engineering breakthroughs. Cosmos is published by The Royal Institution of Australia, a charity dedicated to connecting people with the world of science. Financial contributions, however big or small, help us provide access to trusted science information at a time when the world needs it most. Please support us by making a donation or purchasing a subscription today.
Make a donation